The CyberCrime is increasing, and cyber attacks phishing are almost commonplace and surfing on the internet is becoming more and more arduous: banner ads on the right and left, popup that open by themselves, misleading links with the sole intent to confuse users and tracking user activities everywhere.
Undoubtedly many things work well thanks to "Web-profiling"users. But often (and unfortunately also willingly by the majors) these operations become obsessive and hinder our work or to find exactly what we need. Fortunately come to our aid the two most famous Web browsers known primarily for performance, safety and customization: Google Chrome and Mozilla Firefox with their extensions.
1) Get everything but my Adblock
Adblock among the extensions is a Must for anyonewith ben 45 million users Around the world.

His rule is very simple: what you see should be decided by you. Adblock works automatically eliminating advertising from the web, but it only takes two clicks to add to whitelist any page or an entire domain.
But the nice thing is that with AdBlock, many ads are not downloaded completely. So you can save bandwidth (whether domestic or mobile connection) and browsing even faster.
Attention: Adblock is different by Adblock Plus! The latter with the payment of money by some big companies, Does not filter some advertisements!
Download for Chrome Download for Firefox
2) Disconnect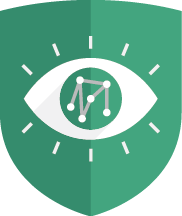 Disconnect has been named one of the 100 best innovations of the year by Popular Science and one of the 20 best Firefox extensions to Lifehacker. Allows you to block and Learn web sites that track user behavior and their version history (and that would otherwise be invisible). In a nutshell, preventing these additional connections to other web services, load pages employs on average 27% less time. Disconnect is open-source Software and a pay-what-you-want.
A viable alternative is Ghosterybut has the ugly habit of collect several user data then sell them marketing companies ... Thing that I don't like at all.
Download for Chrome Download for Firefox
3) HTTPS Everywere
HTTPS Everywhere is an extension that automatically switches to HTTPS mode while you browse over many web sites. The Protocol HTTPS is used to provide private transfers of data over the internet, so as to prevent the interception of content through a technique called "Man in the middle".
Download for Chrome Download for Firefox
4) Lastpass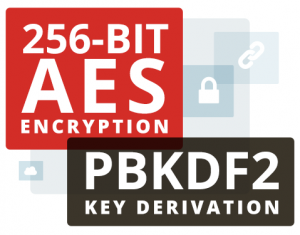 Among all extensions Lastpass It is definitely one of the most comfortable. The name comes from the English words Last and Password (i.e. Last Password), because according to their slogan "The last password you'll have to remember". Just create an account with your email address and a master password, then the add-in will think how to manage our data. We could let generate a strong password to LastPass when we register, activate theautologin on our sites, synchronize passwords between browsers and much more.
Download for Chrome Download for Firefox